Since 1986, the Norbut Team has worked hard to make that mission statement a reality. Our approach is different because we believe that communication is just as important as strong, well-built construction and first-class materials. We believe planning is the key to great home renovations, so we take the time to carefully and methodically plan all aspects of your renovation before we begin building.
This ensures that we fully understand your goals, your dreams, and your needs—taking careful consideration of your timeline, budget and expectations. With Norbut Renovations, you get a proven, up-front planning process and an experienced project management team to ensure your renovation is completed on-time and on-budget.
Meet the Norbut Leadership Team
Cindi Norbut
Owner
contacts@norbutrenovations.com
At Norbut Renovations we believe that communication is the most effective way to ensure that every aspect of a project receives the attention it deserves. We don't just work for you; we work with you, to ensure your project is completed the way you envision it. We love to execute beautiful design/build projects and are committed to exceptional levels of client service, from initial planning and design all the way to the final walk through and cleanup after successfully completing your new space. It is our goal to build lasting relationships that serve our clients' needs, and those of their friends and family, now and into the future.
Alex Parsons
Drafter
Working directly with our Design Team, I create drawings and renderings for our residential projects. It is my job to listen to and fully understand the challenges of a project, and to help design the best solution for each space of the home. I visit sites to talk with clients and take measurements used to prepare design drawings. Working closely with the Designer and Project Manager, I coordinate final detailed drawings so that we can include as many of the client's ideas, needs, and wants as possible. I help to align the client's wishes with our experience for a smooth process of construction. Part of my work involves consulting with architectural and code experts for project specific needs.
Stacey Waxtan
Designer
I create spaces to love. I help clients design residential and commercial spaces to be timeless, not trendy, and reflect the client's unique brand. Communication during the creation process is critical, and I'm happy to be part of a team that establishes solid two-way communication with clients, vendors, and our skilled trades in the field. Through our highly detailed production process, we complete projects that are on time, on budget, and Pinterest–worthy.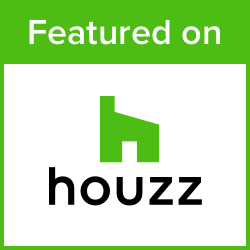 Publications, Awards & Affiliations
Let Norbut bring your dream to life!